New Year – New Renovated Look!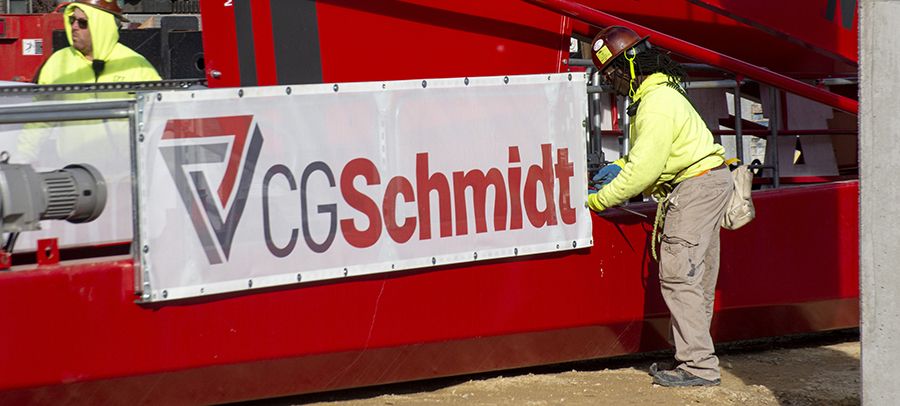 2020 marks a very special year for CG Schmidt  — it's been 100 years since Charles Schmidt left his job at a Milwaukee brewery to found Charles Schmidt and Sons Construction. And as so many of us do when we reach a milestone in our lives, be it a birthday or even the new year, we used this opportunity to turn a little introspective, taking stock of how far we've come since 1920, where we want to go in the next 100 years, and what really matters to our company, our customers and our employees. We had a lot of discussions and scrutinized every aspect of what makes us, well, us. One of the many, many things that we considered was our branding and the image we present to our community, our partners, and our clients. And ultimately, we decided that our branding could use a little renovation.

As construction managers, we're certainly no strangers to the concept. Many of our clients have found themselves with a building that, while structurally sound, may have been designed for needs they no longer have, that they've outgrown, or just needs that old carpeting and drop ceiling replaced with something more modern.
Like with any renovation project, we began by assessing our current state. We talked with our employees, partners, and clients about their experiences with CG Schmidt and what our brand means to them. These discussions reaffirmed that it is our rock-solid foundation in our values, in our reputation, and in the trust that we've built with our clients that truly makes CG Schmidt your trusted building partner. We knew that these beliefs would continue to be the cornerstone our brand was built upon, but we realized that even as we've invested heavily in cutting-edge technology, safety equipment, construction tools, lean techniques and employee training, our logo and appearance had more or less remained stationary since the 1990's, and could use a fresh coat of paint.
Even as we open a new chapter in CG Schmidt history, we saw our new brand identity as the perfect opportunity to celebrate where we've been, letting us tell our story to a new generation of clients and partners; from humble roots paving Milwaukee sidewalks in the 1920's, to becoming one of the Midwest's largest and most respected builders. But central to that story is what isn't going to change: the values that have always been the foundation of our business, and the family leadership of the company itself. Our commitment to construction with integrity, caring and excellence have made us successful over the past century and will continue to guide us into the next.
Just as with any renovation project, it won't be done overnight, but look for our new logo and branding around town and you'll be sure to spot it more and more throughout 2020 on the record number of projects we have underway throughout Wisconsin.
As we embark on this new chapter for CG Schmidt, the Schmidt family would like to thank you for helping to make us the area's most trusted building partner for the last 100 years and invite you along for the next.