Chris McGuire joins Madison Office as Electrical Project Manager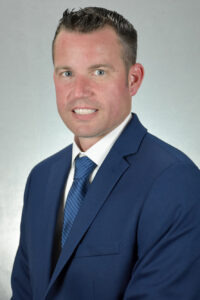 CG Schmidt is pleased to announce the recent hire of Chris McGuire, who will be joining CG Schmidt as Electrical Project Manager in our Madison office.
In this newly-created role, Chris will work as part of our MEP team to assist preconstruction and operations in the development of electrical-low voltage options and estimates, generating value engineering ideas, overseeing the electrical low-voltage bidding process, coordinating field installations and commissioning.
Through a five-year electrical apprenticeship program, Chris obtained his State of WI Electrical Journeyman's License and is currently a State of WI Master Electrical License holder. He began his career at Faith Technologies as a Field Electrician and through the years, continued to take on roles of greater responsibility and challenge to develop his project management and leadership skills. He has worked on a number of CG Schmidt projects over the years such as Spectrum Brands World Headquarters and Monroe Clinic. His list of projects spans from Commercial to Education to Industrial to Healthcare.