Aurora Opens Health Center at 84South in Greenfield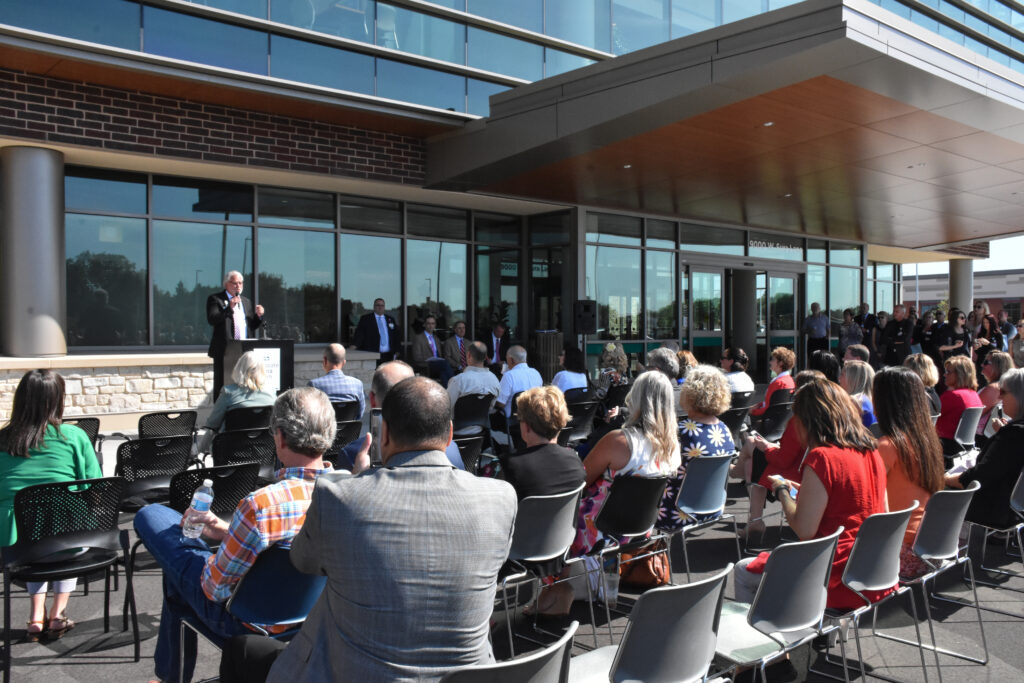 Greenfield, WI – CG Schmidt recently completed construction management services on the new AdvocateAurora 84South Health Center for AdvocateAurora Health Care and Cobalt Partners, the developer. On August 2, 2019 AdvocateAurora Health Care officials celebrated the opening of the health center's new $55.5 million outpatient surgery center in the 84South mixed-use development located in Greenfield, WI.
"We are very proud of our relationship with AdvocateAurora and Cobalt Partners," said Mark Lillesand, CG Schmidt, Vice President. "Together, we were able to utilize lean delivery methods to optimize project results, increase value to the owner, reduce waste, and maximize efficiency through all phases of design, fabrication and construction."
This five-story, 130,000-square-foot outpatient facility is now the central location for Aurora Children's Health services, including specialties in pediatric cardiology, urology, allergy, dermatology, ENT, neuro psychology and radiology.
Furthermore, the new Health Center houses Aurora's sports health services, including the first outpatient surgery center in the Milwaukee area, along with a pediatric sports health gym and classroom space.
The new facility also included construction of a 136,000-square-foot, four-story parking structure with 409 stalls. The Health Center is the tallest building, as well as the first parking structure in the City of Greenfield. Additionally, the Aurora 84South Health Center has created approximately 200 new jobs and is considered a landmark business for the City, enabling AdvocateAurora to open up access for the people of the broader Greenfield community.