Ask the Builders!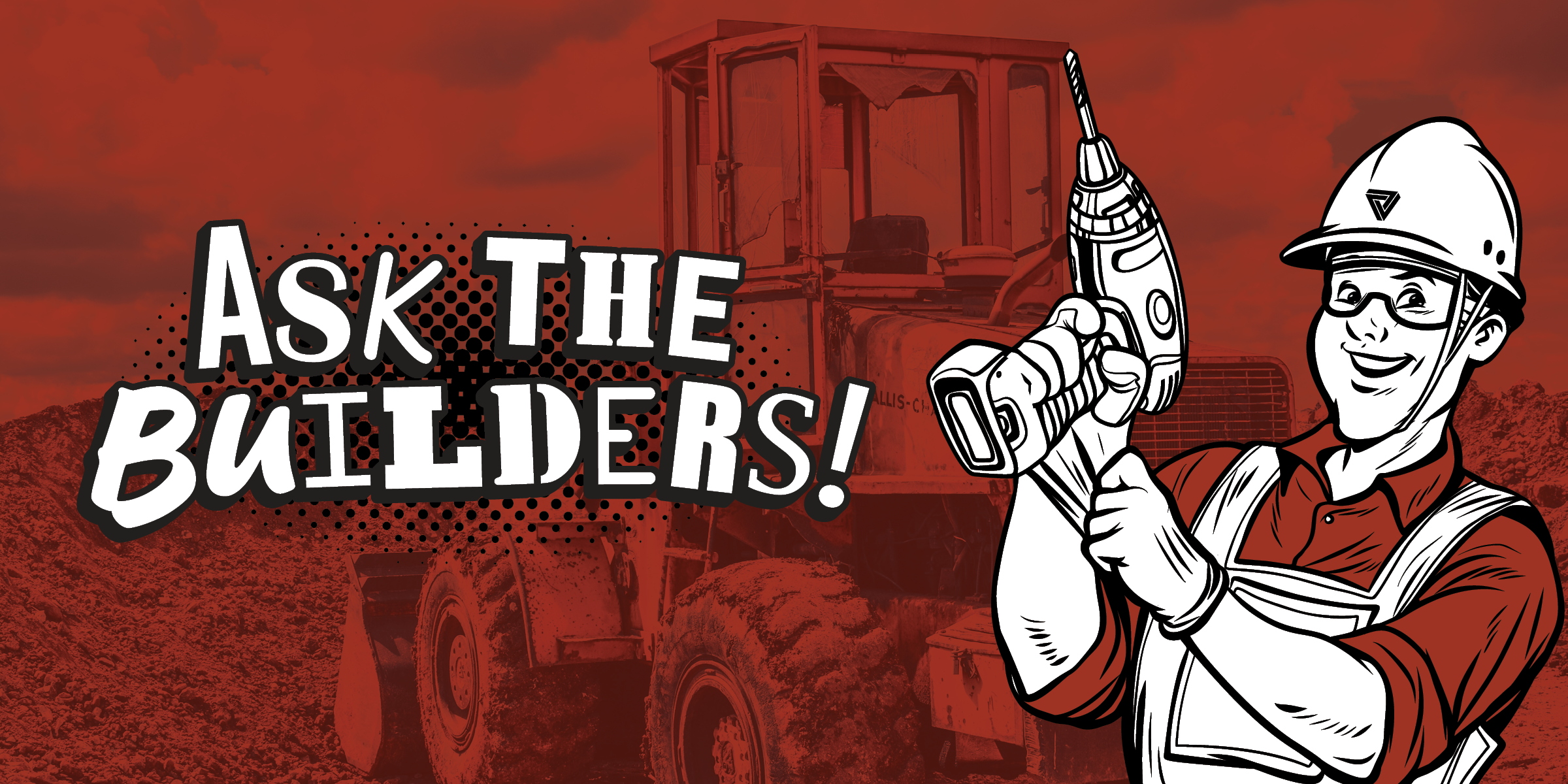 Attention, parents! Here's a fun activity for the whole family as we are spending more time at home, social distancing.
Kids, have you ever driven by a construction site and wondered about what's going on inside those fences? Are you curious about those tall tower cranes and who operates them? Interested in how walls are built? Do you wonder about all the things a carpenter builds in a day? Send us your questions!
We'll answer as many questions as we can through videos posted here on The Builder's Blog and our social media channels. Every other Friday, we'll create a new video answering your questions.
Please fill out the form below to ask a question. Even better, upload a video of your child's question for us to include in our video. Children up to age 12 can participate, so please share and spread the word!
For additional questions, email kelsey.kolb@cgschmidt.com
Episode 1: How Do You A Build Wall?
Episode 3: How Do You Not Fall Off A Tall Building?
Episode 5: How Much Weight Can A Dump Truck Hold?
Episode 7: What Do You Eat?
Episode 9: What Does It Look Like Inside When the Building is Built?
Episode 11: How Many People Do You Work With?
Episode 13: How Do You Make Concrete Stand Up In A Shape?
Episode 2: How Long Does It Take To Build A Large Building?
Episode 4: What Is Your Favorite Tool?
Episode 6: How Do You Move A Tower Crane?
Episode 8: What's The Coolest Tool You Use?
Episode 10: Why Does The Mix Truck Spin?
Episode 12: What's Inside Walls?